Corporate Websites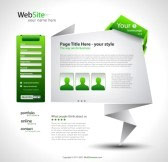 You may think that a visually attractive website is always a good website but that is not true.
An effective website needs to have much more than just pleasing graphics. We can show you how to create not only a pretty website but how to build a great and effective web presence.
We know that sometimes the design is everything for the client and sometimes trustworthy web processes are the key. And sometimes it's both. We also care about
proper conversion rate
so your new website can bring you many new business leads.
Whether this is through graphic design, brilliant coding, hero imagery or just knowing what to put on our clients page at the right time in the correct position, we assure you that all you have to do is sit back and provide us with your requirements. - See more at: http://digitalbroadcasters.co.uk/website-design-london/#sthash.nZ8SE0Fv.dpuf
It does not matter if we are talking graphic design, coding, imagery or simply knowing what to put on our clients page, all YOU have to do is sit back and provide us with your requirements.
Why should you pay professionals to build a proper website?
Modern and well developed CMS make it easy to manage content and news


Today, the frequency of updates on a website determine a dynamic, well-organised company and brings greater SEO results.




Modern website = modern company.

Customers nowadays choose a company on the basis of their online presence.




A well designed website is a good online advertisement

- latest SEO optimization methods provide high starting positions in the search engines.

Transparency and intuitive (UX)
HOW WE WORK?
Preliminary discussion, findings & agreement.

Preparation of the overall layout and graphic design (UX proposition).
The signing of the agreement (on customer's request).
Development and implementation of a scripted service.
Testing, training and publishing, transfer of the copyrights and granting the licenses for software.

For years, we have helped customers to build the image of stable and modern companies,and we encourage you to look at our
latest creations
.
GET A QUOTE / CONTACT US